Talk about a long time since an update!
Thank you to my students who stuck with me during last school year's ups and down. They weren't easy but seeing my students progress, make jokes, and be their best HONESTLY got me through some pretty tough days.
Thank you to each and every one of you!
So here we are at the beginning of a new school year and I have made a drastic change to my work hours.
I will be available between 7am-6pm Monday - Friday.
Obviously, some of these slots are already taken! Please contact me for scheduling!
When do I reserve a time slot after school?
Obviously, I understand the difficulty of this time frame for many of you with after school activities, getting home from work, etc. However, because most, if not all, of you are now online, We can work this to our advantage. If you desperately need a time slot in the afternoon, you MUST schedule with me NOW! These are golden tickets and parents have already taken most of these times. If you want a guaranteed after school spot, you MUST contact me NOW!
What if you can't make any of my availability?
Here is one suggested that can work for us. I can create a lesson for you that will be available to watch the day of our tutoring. This lesson will be completely customizable for your student, their specific homework, and in their specific learning style. Your student may send an email, leave a voicemail, or record a video with their questions (and of course a copy of their homework). I will record a video SPECIFICALLY for them that they can save, rewatch, pause, and comment on. So if they have any questions, I will be able to reply quickly via email. It's like Youtube or Khan Academy, but you actually get to TALK to me and I TALK back for YOU! Pretty convenient. Videos will be at least an hour long (or dependent on a time we suggest). Videos can also be broken up into segments so specific strategies can be worked on individually.
I don't live in your area, how do I tutor with you?
This is not a problem at all! Tutoring online in the above ways are two great options for you! My availability is listed as Eastern Standard Time. Students across seas in Europe will find these "after school time" convenient. Students in later time zones, such as the rest of the U.S. should take advantage of before school tutoring. I know this may seem counter intuitive and even problematic for those of you who wake up at 4am for a bus, but tutoring in the morning can reinforce what you studied the night before, answer last minute questions before the test, and wake you up for the rest of your school day! Seems crazy, but I tutor lots of HIGH SCHOOL students (yup, you read that right!) early in the morning and THEY LOVE IT! You may just love it too!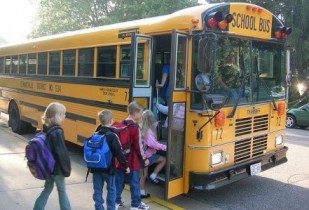 Seriously... bus pick up is CRAZY early...
Let me know if you have any questions regarding my new schedule. Please visit my website to get up to date with my latest policy information and for current pricing! Have a blessed day everyone!!